Get Your EWCF Reseller Website Here!
Step One: FORWARD me your ORIGINAL receipt
No Exceptions. Do this before you move on to any other step.
Forward Your Receipt To:
support@ewcf-marketingsolutions.com
Once I have the forwarded copy of your receipt, I will personally email you the link to your download materials.
Note: I've noticed that people using the following email addresses, sometimes have problems receiving emails from us:
1. charter.net (our emails don't get delivered to these emails)
2. yahoo.com (sometimes ends up in spam folder)
3. comcast.net (sometimes ends up in spam folder)
If you are using a Yahoo or Comcast email, please be sure to add us to your non-spam list. If you are using Charter, please email me from a different email account.
================================================================================
Step Two: Purchase Your Domain Name
Purchase a domain name from www.GoDaddy.com - It can be any domain name you want for your business. Your domain name must be from GoDaddy.
I would advise reading the Marketing Guide first, as there is some very good info about choosing your domain name.
Ultimately however, you can purchase any kind of domain name you want.
================================================================================
Step Three: Pay One-Time Website Setup Fee
There are no ongoing fees, but there is one-time payment of just $10. You'll never have to pay a dime again.
NOTE: This $10 fee was outlined in the free ebook that can be downloaded from every reseller website.
This one-time fee also ensures you have plenty of bandwidth for your website.
It's really a small price to pay to have a professional and polished website hosted for a lifetime. Your website visitors will like it too!
So please pay below and then complete step 4 below.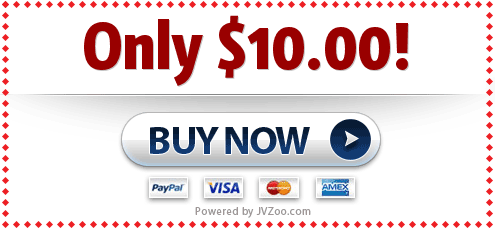 NOTE: Upon successful payment, you will be redirected BACK to this page. Then, simply scroll down and complete Step 4 below.
================================================================================
Step Four: Get Your Website
Fill out the short form below and press submit.
Please DO NOT use a domain name that is associated with something else OR was associated with something else.
There are typically problems with the DNS and getting your website to show online. ONLY give me a domain name that is free and clear. Thank You.
NOTE: I will need your GoDaddy login info so I can point your domain name to my server. For your security, you will now need to email me your GoDaddy username and password after you complete this form.
You can change your GoDaddy password after your reseller website is online.