EWCF Reseller Website Upgrades (optional)
You'll notice that there are a three optional upgrades below. They are simply additional tools and resources you can choose to take advantage of, but you are under no obligation to purchase, or use them.
Many EWCF resellers over the years have asked for more, so these extras are what I've come up with.
These are optional tools that could help you increase sales and/or build your list.
The following tools are below; turnkey lead capture package, website analytics package and an exit-pop package. All packages include complete setup. The lead capture package includes setup, with your pre-written autoresponder messages already hosted under my autoresponder account.
These are all incredibly good deals.

========================================================
Turnkey Lead Capture Package:
Do You Want to Increase Your Revenue Exponentially? Do You Want to Convert More Website Visitors Into Paying Customers Like I Do? Watch the video overview below.
Get a Hold of My Personal Autoresponder Message and Pre-Written Squeeze Page!
When you don't have a way of lead capture and you basically "catch and release" prospects that visit your website, you're leaving a lot of money on the table...
Captivate Your Prospects!
Once you've gotten your prospects attention, (they visit your website) and they've asked for more information, (opt-in to your list to learn more), now you have a chance to really present yourself to them with the effective power of follow-up marketing.
But you have to present yourself in a way that's unforgettable! You can't just be another "me too" online opportunity. You've got to be sensational. You've got to be memorable. You've got to be unique...
My 10-Part Message Series Will Do Just That.
It's Tightly Focused. It's Proven. And It Works.
I'll fast-forward your learning curve and help you hone your craft... which is not of a product creator, but of a more polished and tightly focused marketer, that really knows and understands their target market.
The core components of my Influential Marketing:
Gravitate, Captivate, Invigorate and Motivate
And that's what I want to pass on to you...
So What's Included?
1. My very best and highest converting squeeze page because I know how hard it is to find a decent squeeze page template and even if you're lucky to find one, you still need to try and write some compelling ad copy to get your prospects to take action.
I'm giving you my very best attention-grabbing squeeze page, all laid out, all the copy is written, (yes, I personally still use this), all you have to do is send your prospects to your squeeze page.
2. Your purchase of this package also comes with High-Impact Audio installed on the about page! Listen to the audio below:
3. My 10-Part Autoresponder Message Series - What good is having a great squeeze page and an opt-in form, if you don't have great follow-up messages that get your prospects motivated and excited to buy EWCF from you?
NOTE: you will not have direct access to the account your follow-up emails are hosted under. If you want access to the email leads you've generated, email me and I'll send your leads in the standard .CSV format. If you prefer a pre-written lead capture and follow-up system that you control, click here.
Yes, you can buy my 10-part autoresponder messages and my own personal squeeze page for $49.95, (this price includes setup, configuration and your autoresponder messages hosted under our autoresponder account).
But this isn't about up-selling you with a backend product, it's about educating and teaching you how this Internet Marketing business really works.
I know you want to succeed.
So that's it really. No long pitch. If you want the autoresponder and pre-written squeeze page, complete with setup already included in the price, click the "Buy Now" button below.
If not, no need to worry, you can still make sales without it.
Get My Personal 10-Part Autoresponder Message Series And My Personal Pre-Written Squeeze Page
Buy It Now For Only $49.95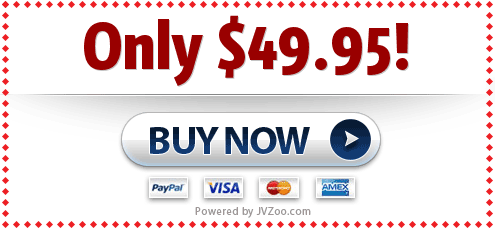 NOTE: Upon successful payment, you will be directed to a page where you can complete your purchase.
If you have any questions, please contact me.
===================================================================================
Website Analytics Package:
You Cannot Improve What You Cannot Measure
This is especially true when it comes to converting more website visitors into paying customers.
As an online marketer, website analytics is one of your most important tools in operating a successful business.
One of the biggest advantages of the Internet is that all interactions are measurable. In a brick and mortar store, it would be impossible to accurately measure how many customers enter your store every month. It would be even more ridiculous to try to determine where they heard about your store, or why they have decided to buy something or leave without anything, or where they are going when they leave your store.
However, this information is available to the online website owner. But only if you make use of a good analytics system. There are numerous systems available online, with some offering amazing functionality and stats ideal for small to medium size websites.
Streamline Your Marketing Efforts With Laser-Targeted Website Analytics
"Know where your prospects are coming from, and what marketing campaigns are performing."
Comprehensive Website Analytics - You absolutely have to know where your website visitors are coming from and what's bringing in your sales so you can target and focus your marketing efforts more effectively.
My comprehensive website analytics package currently offers the following stats:
Configurable Summary Stats, Magnify User, Drill Down, Popular Pages, Entry Pages, Exit Pages, Came From, Keyword Analysis, Recent Keyword Activity, Search Engine Wars, Visitor Paths, Visit Length, Returning Visits, Recent Page-load Activity, Recent Visitor activity, Country/State/City Stats, Recent Visitor Google Map, ISP Stats, Browser Stats, Operating System Stats, Resolution Stats, JavaScript Stats, Email Reports, Multiple Site Management and Public Stats.
I'll code your website homepage (and lead capture page if you have one), with a little piece of HTML that will track all the above stats. All you have to do is login to your account, (I'll create one for you) and track everything like a pro.
Buy Now For Only $9.95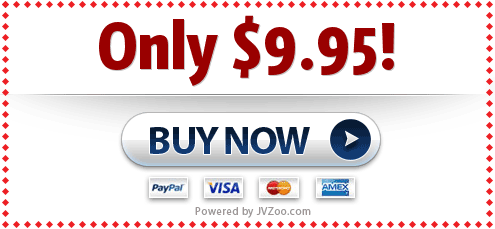 NOTE: Upon successful payment, you will be directed to a page where you can complete your purchase.
If you have any questions, please contact me.
===================================================================================
Exit-Pop Package: Increase Your EWCF Conversions By Up To By 400%
Discover how my tiny but powerful script can instantly increase your sales for Your EWCF reseller website using PROVEN exit technology!
You Can Now GRAB "Wasted" Web Traffic for Free and Instantly Turn it into More EWCF Sales...

Click the play button above to watch video overview
Consider the potential return on investment for a moment...
How long will it take for you to make back your $29.95 investment?
For most resellers, I'm guessing it will be merely a matter of days, if not hours.
When you implement the Exit-Popup on your website, you could see quick results.
Remember, there are revenue streams hiding on your
reseller website that you can now tap into.
How many extra sales would it take for you to earn an extra $29.95? I'll tell you.. it won't take more than 2 sales.
And how many extra cash-in-hand customers can you gain by implementing my Exit-Popup as a second chance offer strategy?
Is it worth a one-time payment of $29.95 to convert more website visitors to paying customers EVERY DAY?
Are you ready to start turning your "exit traffic" into cash?
If you're serious about your business (and I know you are), the answer is "yes".
So go ahead and grab your Exit-Popup now.
Get The EWCF Exit-Popup Package for Only $29.95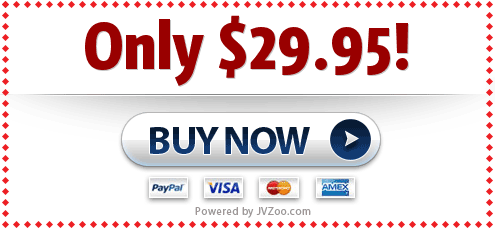 NOTE: Upon successful payment, you will be directed to a page where you can complete your purchase.
If you have any questions, please contact me.